Born to Design's experienced team of designers, writers and creative specialists work diligently to understand and help visually
tell your unique story. As your creative partner, we gladly obsess over the little details that can transform the functional into the
delightful, and constantly strive to elevate our work-and your stories-to ever higher levels.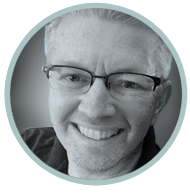 Todd Adkins - Founder :: Creative Director
Todd's passion for design excellence brings creative direction and strategic imagination to our
team - and powerful design solutions to a wide variety of clients throughout a 20+ year career.
Since founding Born to Design in 1997, Todd has gained national recognition - particularly for
his work in brand identity development and Photoshop design. Todd is an avid photographer,
and loves spending time with his wife Kelly, three children Alex, Corbin and Summer and their
Redbone Coonhound, Pogo. Every Friday evening you'll find him nestled in with the kids
enjoying classic horror and sci-fi films during Spooky Movie Night.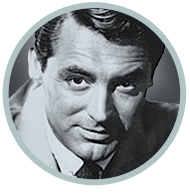 Randy Kron - Writer :: Marketing Strategist
That's not a picture of Randy, of course.
That's classic screen actor Cary Grant looking smashing, as usual.
And while it may be true that Randy's no Cary Grant, let me assure you that Randy's marketing
expertise puts the legendary thespian to shame. Lately we've been too busy with projects
to get a proper bio and photo prepared for Randy – But rest assured that as soon as we do,
we'll get them posted and send Mr. Grant back to his place in the IMDB archives.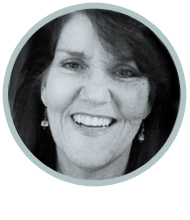 Janice Crago - Writer :: Project Manager
Janice brings her love for a great story and nearly 30 years of writing experience to the team.
She's helped organizations in a variety of industries - including healthcare, insurance,
technology and government - to effectively promote and strengthen their brands through website
content, brochures, annual reports, advertisements, press releases, newsletters, and feature
articles. A journalist at her core, she has a knack for getting to the heart of a clients' story. As
parents of a near-official adult and two teens, Janice and her husband Kevin are slowly
rediscovering a world beyond basketball courts, soccer, baseball, field hockey and football fields.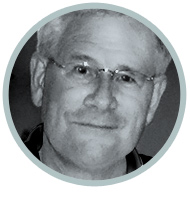 Dan LeClerc - Writer :: Communications Strategist
Dan LeClerc has more than 30 years of marketing and advertising experience, scars and war
stories. Dan specializes in communication strategy and planning. (What do we need to say?
How are we going to say it?) For ten years, he worked with Young & Laramore Advertising in
Indianapolis, working on a variety of accounts including Red Gold Tomatoes, Humana Hospitals
and Goodwill. Oddly enough, Dan holds a master in International Relations from the University
of Kent in Canterbury, England. So if an international incident breaks out during your strategic
planning meeting, lucky you, he's trained to step in.